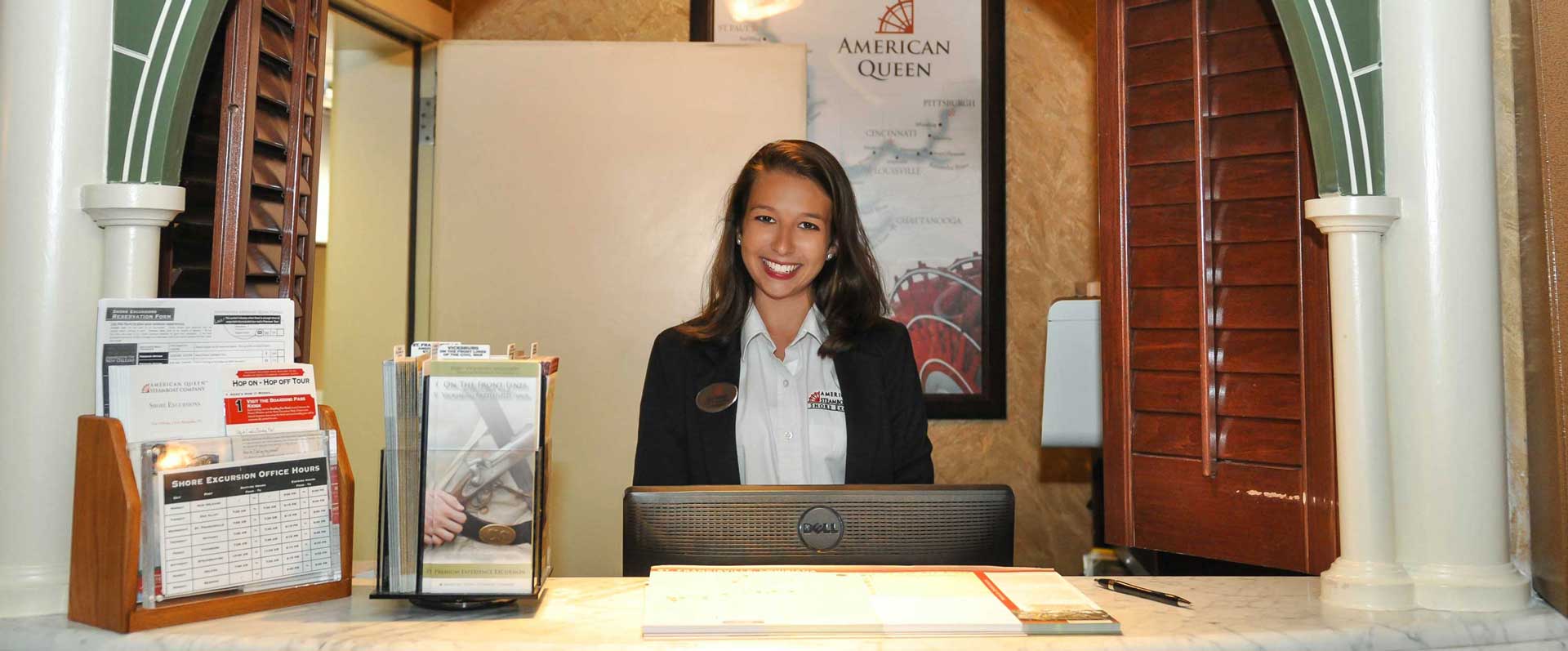 Our Dedicated Staff
Shore Excursions of America truly believes we have some of the best staff there are to offer. Our team of dedicated staff works diligently to create, design, operate, manage, and guide our customized and unique excursions. It is our main goal to present our clients with a menu of experiences, guaranteed to be a highlight of your company's itinerary!
Dedicated Shore Excursion Specialists
Unlike other tour companies, Shore Excursions of America follows our product all the way to execution. These Tour Managers are essential to the overall success of our tours. Our strict and highly competitive hiring process ensures that our Shore Excursion Specialists are the best – prepared to handle any situation thrown their way with a smile and professionalism. They become the face of our company, interacting with our guests regularly, ensuring every excursion meets guest expectations and runs as smooth as possible!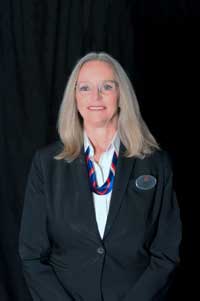 Gayle George
A native of Colorado, Gayle began her career in the travel industry as a flight attendant, moved to tour directing and then returned to the airlines as a passenger service agent. Gayle has always cherished the great outdoors and enjoys sharing "America's Heartland" with guests. She joined the American Queen family on the inaugural voyage and is excited for the upcoming season on the American Empress!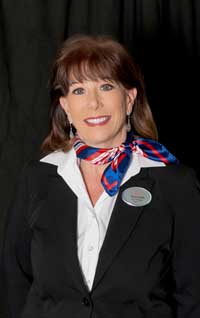 Valerie Collier
A native Texan, Valerie began her travel career in Austin and after managing a full-service retail travel agency for over 20 years, she purchased the agency in 2006. After selling the agency, she expanded her travel career into tour directing in America's National Parks. She loves sharing her passion for travel with our guests and now works onboard both the American Queen as well as the American Empress.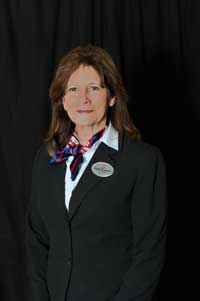 April Krause
April hails from the Rocky Mountain state of Colorado and currently lives at the base of Pikes Peak in Colorado Springs. She loves to explore and travel the great outdoors, learning the history and stories of new destinations with friends and family! Her ongoing personal love for adventures of all sorts led to her career in the travel industry as a tour director on the American Queen.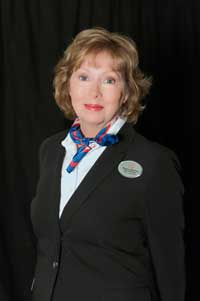 Tari Marcou
Tari resides in Tybee Island, Georgia because of her love for the ocean and marsh lands. She has always loved traveling and because of that she began her career with The Ohio State University Leadership Development program. Tari also had the privilege of traveling on the maiden voyage of the Mississippi Queen before becoming our tour director on the American Duchess.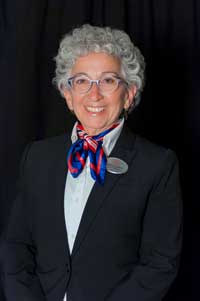 Rhea Lubich
Rhea's first travel memory involves a station wagon trip across the country, which remains her favorite experience. This led her to always have her bags packed and ready for the next adventure. After raising 3 daughters and more than 20 years in the hospitality industry, Rhea earned her Tour Director Certificate from ITMI. She always makes time for a stop at the local bakeries and loves sharing her passion for travel with everyone she meets.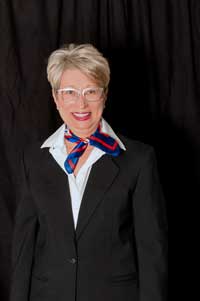 Jana Hall
Jana Hall resides in California. After college, Jana became a registered nurse, which she enjoyed for many years. Her love of travel and people eventually influenced her decision to retire from the medical world and join our team as a Shore Excursion Specialist. In her free time, Jana spends time exploring her passion for history by getting lost in new biographies and historical novels. Jana is looking forward to sharing her knowledge with the guests she meets each week!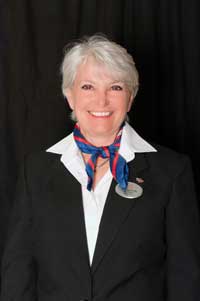 Alex Edmonds
Alex started her career in the hospitality industry over 30 years ago in Branson, MO. Before becoming a tour director, she worked with Andy Williams as his personal assistant and a performer in his live stage show in Branson. For the past several years she has guided tours in the Western National Parks, the Canadian Rockies and the Fall Foliage tour in the Northeast region of Canada and the U.S. Being a woman who loves to travel herself, she is happy to be able to assist you in getting the most enjoyment from this cruising experience.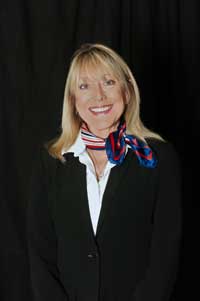 Leslie Baker
Leslie, a native Arizonan, currently resides in the mountains of Flagstaff, Arizona.  Before joining the American Queen, Leslie has had an eclectic career as a professional dancer, cruise director with Princess Cruises, choreographer, teacher and ITMI certified Tour Director.  She raised two children at the south rim of the Grand Canyon and Flagstaff.  Now an "empty nester", Leslie enjoys sharing her passion for travel and adventure on the rivers of America.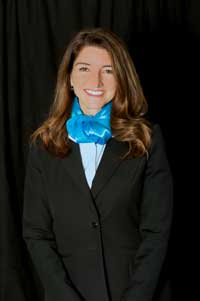 Wendy Stickler
Wendy Stickler currently resides in Allentown Pennsylvania with her husband, Mark and her pug, Weezie. Wendy has spent nearly 20 years in the resort and hospitality industry in Pennsylvania's Pocono Mountains.  Travel has always been her passion, and now as an "empty-nester" she felt the timing was right to pursue a career that would take her on new adventures.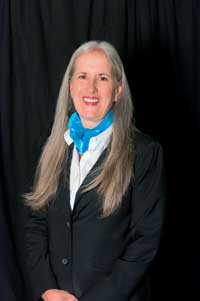 Caralyn Silver
Caralyn's lifelong love of traveling began at a young age when she toured Europe with her grandparents. After a successful career as a registered nurse and raising 3 children, she decided to follow her passion for the travel industry and became certified as a Tour Director. Caralyn believes travel broadens our minds personally and culturally. She loves meeting new people and sharing her passion of travel.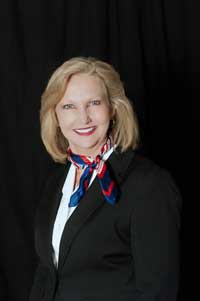 Diane Ashburner
Diane currently resides in St. Louis, Missouri. After relocating many times to exciting new places such as Boston, Tampa, the Dominican Republic and even China, her family motto became "we don't vacation, we move there!" Diane loves the jazz, blues, dining, theatre and symphony experiences that her current home offers. Now retired from the corporate world, she continues to enjoy exploring the United States and sharing the curiosity of travel with others through guided tours. Diane looks forward to assisting American Queen guests in their best travel experience.
Shore Excursions Office Team
This dedicated group of staff may not be the face of our product, but instead they are the roots and the backbone of our company. Located in the small town of Easton, Pennsylvania, the SEA Office Staff grows excursions from the ground up. Each and every excursion offered is fully customized and encompasses the unique essence and culture of the region, to ensure guests receive an experience that is exclusive to your company, rather than the "cookie-cutter" tours known to shuttle groups from one location to the next. This small, but growing, team all plays an essential role in the creation and implementation of those excursions!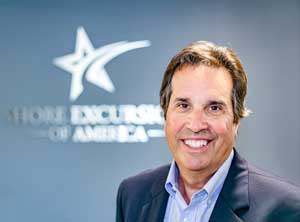 James Palmeri
Executive Vice President, Shore Excursions
As Executive Vice President of Shore Excursions James is responsible for the "big picture" of the company. In addition to his many daily contributions, he has also taken on a role within the product development process, helping to create our signature product.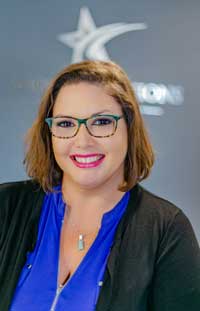 Lindsey Geores
Vice President, Shore Excursions
Lindsey, the company's second employee began her career within Shore Excursions of America in the Marketing Department. She has since grown with the company through multiple roles including Managing Director. Lindsey now serves as Vice President and is responsible for the overall growth of our company and its business plan in relation to each department and its employees. Her main goal is to keep every aspect of our company in line with our company's vision.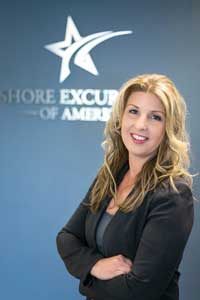 Stephanie Gillen
Director of Excursion Products
Stephanie is responsible for the management of the Products Department, with a key role in supervising product development as well as the Regional Operations Coordinators and creates on-board procedures to ensure each of our tours are operated accurately. Because her role directly relates to the functions of our product, Stephanie also oversees the onboard Shore Excursions Managers.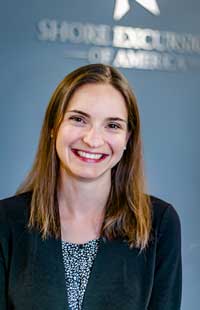 Christina Tasevoli
Domestic Product Manager
Christina, with the help of the Products Team, is responsible for the initiation of a tour. Her duties include research and development of future tours, as well as implementing modifications if the tour does not live up to company standards.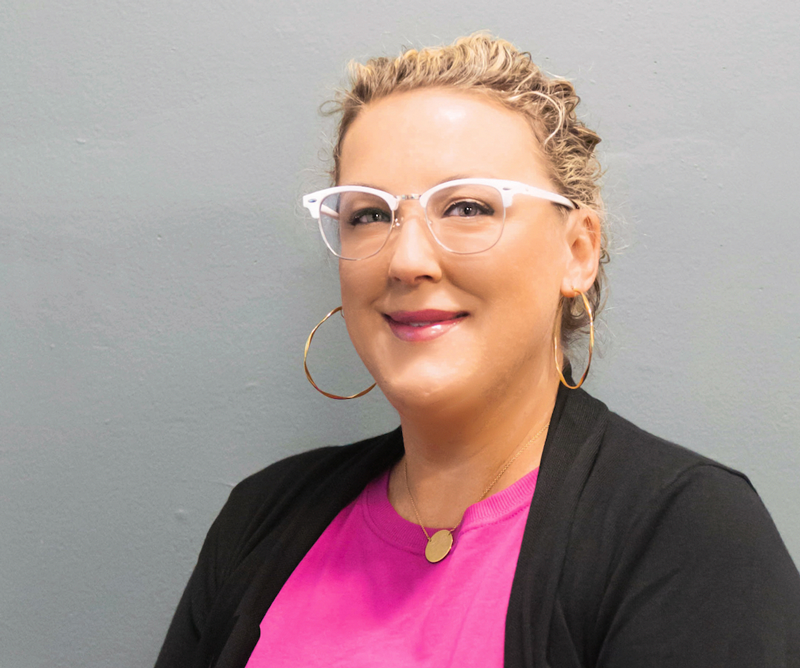 Lauren Lesinski
International Product Manager
Lauren is responsible for the successful launch of all excursions within her assigned regions. She facilitates the entire "Life Cycle of a Tour", responsible for each tour through operation. Lauren is in charge of team coordination and monitoring all projects from creation to completion.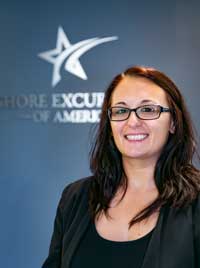 Courtney Tyler
Regional Operations Coordinator
Under the Director of Excursion Products, Courtney is responsible for daily operations management of the American Queen Steamboat Company vessels. Courtney makes certain that the onboard staff, as well as the drivers are in coordination with the planned itineraries and becomes the bridge between onboard Shore Excursions Specialists and our office staff. Daily duties include contacting and confirming visits with vendors, providing necessary notes and reports, and working out timing matrices to ensure the accurate delivery of our tours.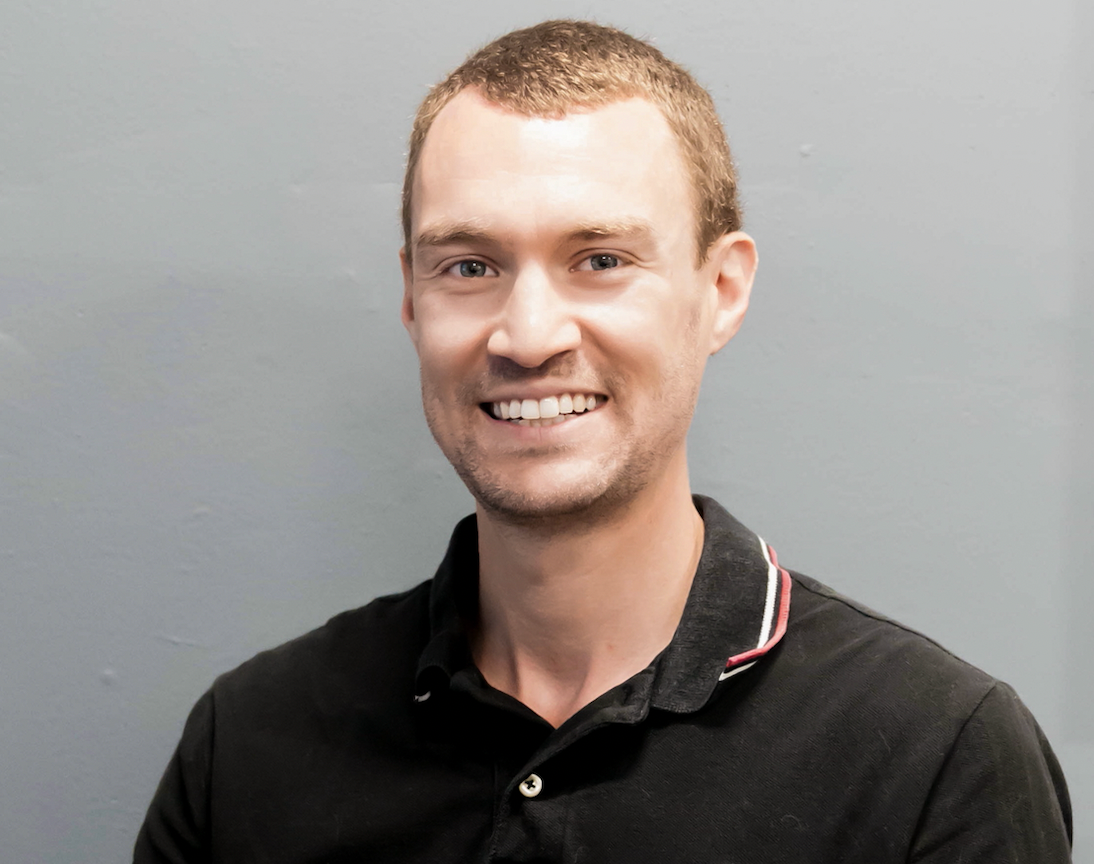 Jonathan Duff
Regional Operations Coordinator
Under the Director of Excursion Products, Jonathan is responsible for daily operations management of the American Queen Steamboat Company vessels. Jonathan makes certain that the onboard staff, as well as the drivers are in coordination with the planned itineraries and becomes the bridge between onboard Shore Excursions Specialists and our office staff. Daily duties include contacting and confirming visits with vendors, providing necessary notes and reports, and working out timing matrices to ensure the accurate delivery of our tours.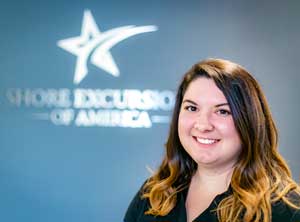 Nicole Sanbeg
Private Excursion Manager
As Private Excursion Manager, Nicole works closely with the general groups and charter departments as well as the products and sales department to coordinate specialty excursions. Nicole is responsible for the creation of custom excursion experiences for the purposes of special groups, full vessel charters and VIP exclusive custom excursions as requested.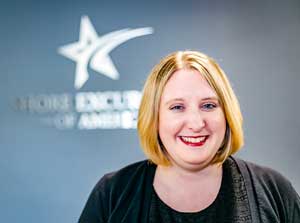 Cheryl Gressley
Director of Destination Products
Cheryl is responsible for the management of our Pre and Post City Stay Programs, which is one of the newer developments within our company. Her role focuses on strategical ways to advance the program, as well as coordinating the details to our partners. Cheryl also plays a key role in our Hospitality Services at the pre-cruise hotels by remotely managing a team of local representatives to carry out the standards of our company.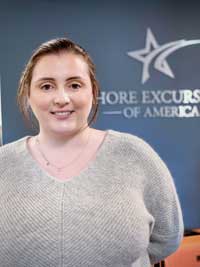 Carly DeAngelo
Destination Operations Coordinator
Under the Director of Destination Products, Carly provides a key supportive role in the administrative side of our Hospitality & City Stay programs. Carly's main duties include creating and distributing weekly vessel reports to internal and external staff. In addition, Carly maintains the important role of managing & auditing hotel and transportation reservations for all guests in our City Stay program.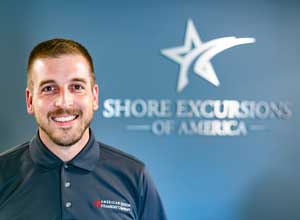 Eric Derr
Destinations Product Development Manager
As Destinations Product Development Manager, Eric provides direct support for the Destinations Department and works closely with the development team to complete schedules, itineraries and logistical needs for the city stay program. Eric's primary responsibilities include the development of land-based experiences for our City Stay program within brand services and product line. Eric acts as a liaison with local vendors to cultivate lasting relationships, he is responsible for the over-all growth of the City Stay Department and Product.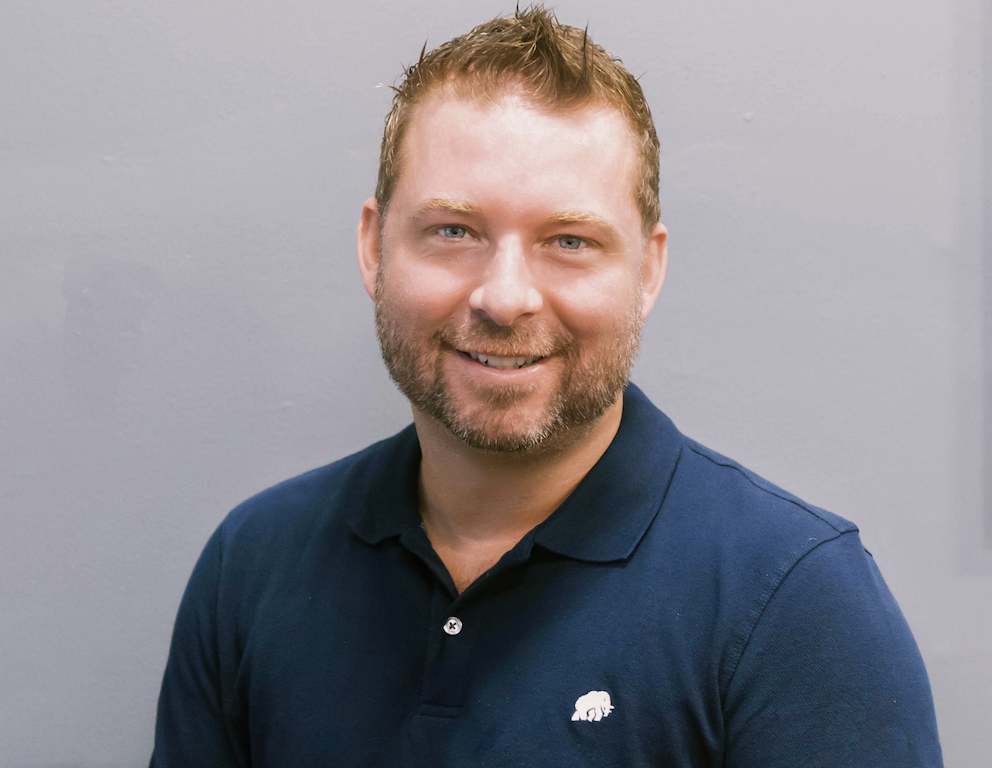 Eric Long
Director, Excursion Product Communication
As the Director, Excursion Product Communication, Eric oversees the quality of our digital, print, visual and verbal communication regarding all shore excursion products. Eric creates and executes product training for inter-staff product communication throughout the company as well as collateral for public consumption. Eric ensures that the shore excursions product message is understood and properly communicated in all facets.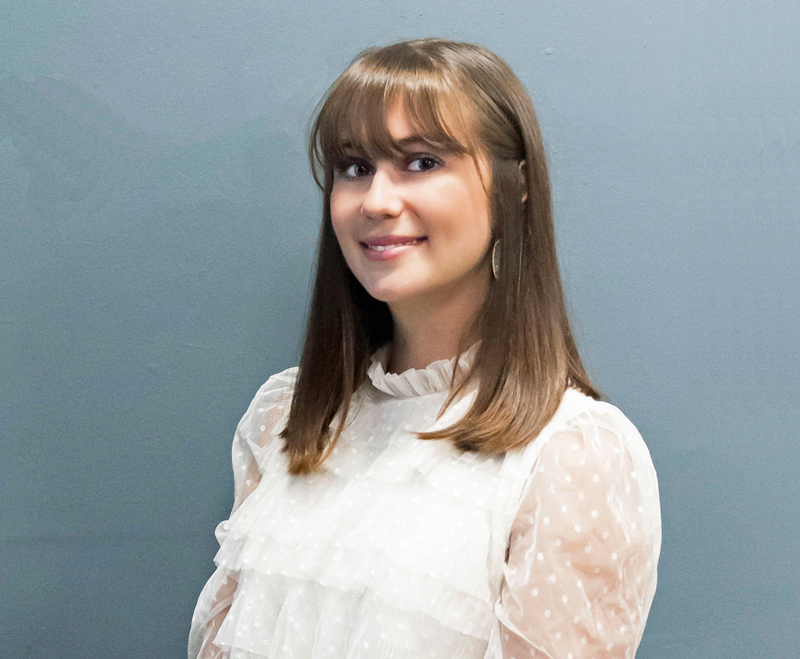 Kelly Noble
Excursion Product Excellence Manager
As Excursion Product Excellence Manager, Kelly is responsible for the creation, implementation, and management of a comprehensive process of quality assurance including product training, historical analysis, and improvement opportunity reports. Kelly works closely with the Excursion Product Quality Manager in New Albany to provide details on excursion driven data. Kelly's expertise in analytics allows her to gather and utilize data to create fact-based decisions and plans for current and future excursions, ensuring year over year sales growth. Additionally, Kelly is responsible for all staff-level training including product updates.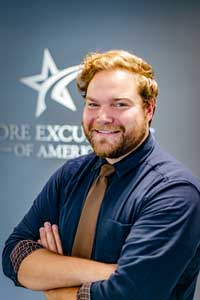 Jon is responsible for creating and maintaining shore excursions marketing documents, procedures, and branding. Jon maintains a fresh, standardized design for communication materials while overseeing communications projects to ensure that branding standards are met through every stage. With a strong focus in copywriting, Jon works closely with the Director of Excursion Product Communication and Product Managers to ensure that "the soul" of each tour is captured and expressed in shore excursion communications.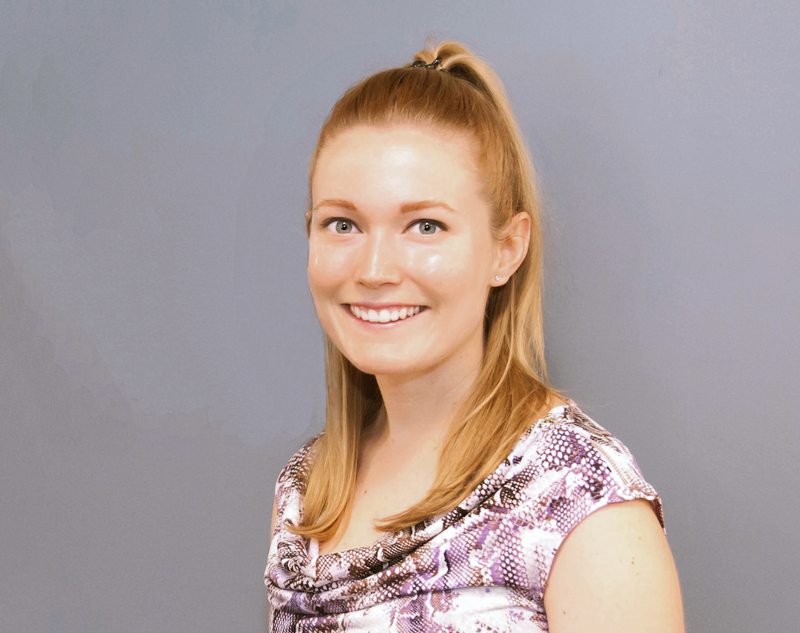 Olivia Foster
Excursion Operational Support Manager
Olivia provides support functions for the entire Shore Excursions office as well as specific focus on guest services and general operational support.   While she often will assist in various administrative needs such as contract filing, data entry, etc. her primary focus is on operational support duties such as printing, shipping, inventory management, accounting coding and support for all departments and general support to the communication department. Olivia also assists with any shore excursions reservation requests and guest relations in addition to any staff training needs and special project assistance for all departments.
ITMI and Shore Excursion Certified Drivers
Whether the destination is just down the road or across the country – our highly trained, extremely professional guides will get you there in comfort!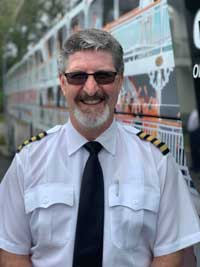 Mark Smith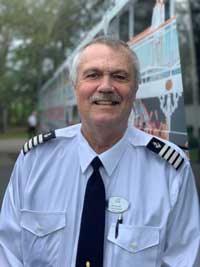 Del Loucks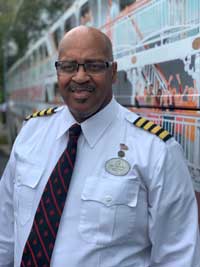 Abram McKinney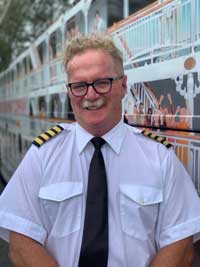 Tim Cypher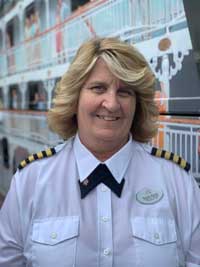 Karen Burke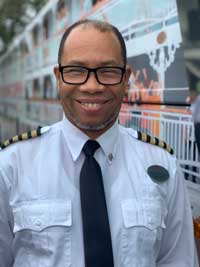 Norbin Feliz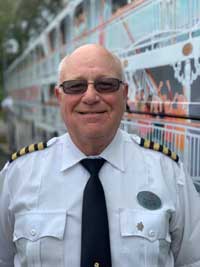 Randy Fritz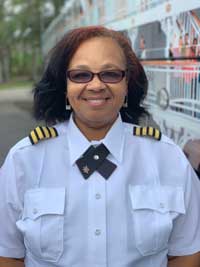 Tina Smith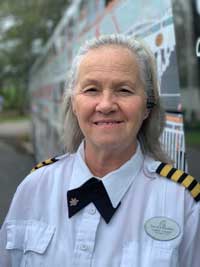 Sandra Navarro
Steve Navarro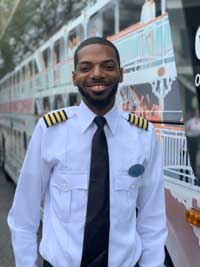 Paul Adams
Shore Excursion trained and Certified Local Guides
There's no better way to get to know the true story of a town, than by hearing it from someone who lives and breathes its culture day in and day out. These guides go through some serious training to meet the Shore Excursion Standard and will take that knowledge – along with their personal knowledge of their hometowns, to give guests an authentic, full-immersion experience.